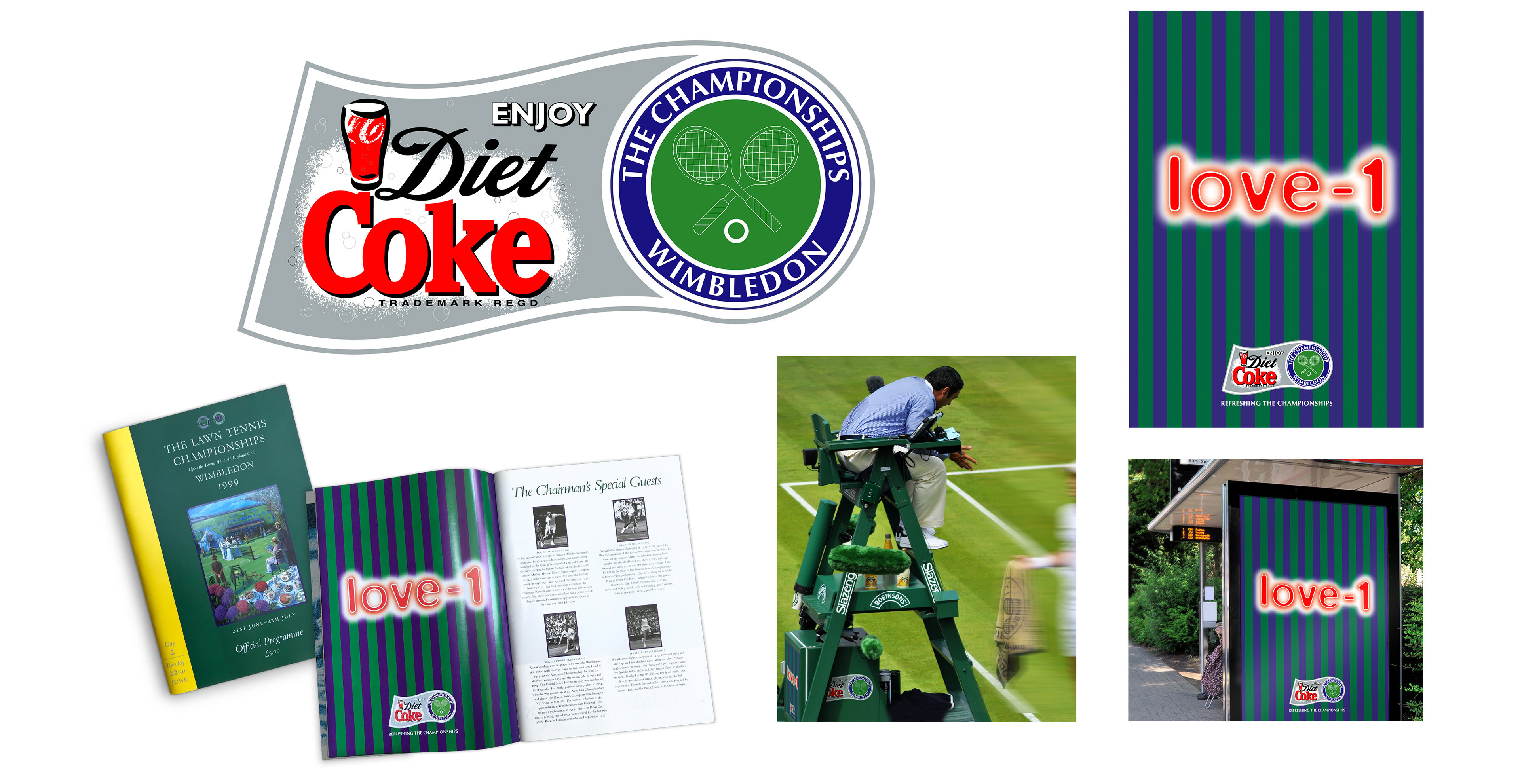 CLIENT:

The Coca-Cola Company
BACKGROUND:
Brand identity design to promote Coca-Cola's sponsorship of the Wimbledon Tennis Championships. Working with the Wimbledon and Diet Coke brand managers, I designed this identity which is a marriage of two quite far removed brands, both culturally and aesthetically. The end result was very well received by both parties and subsequently led to me developing advertising for print, television and environmental display.
DELIVERABLES:
Sponsorship identity, master artwork, merchandise design, promotional graphics, copywriting, editorial & environmental advertising materials, and physically applying my poster design to the players fridge on Centre Court!