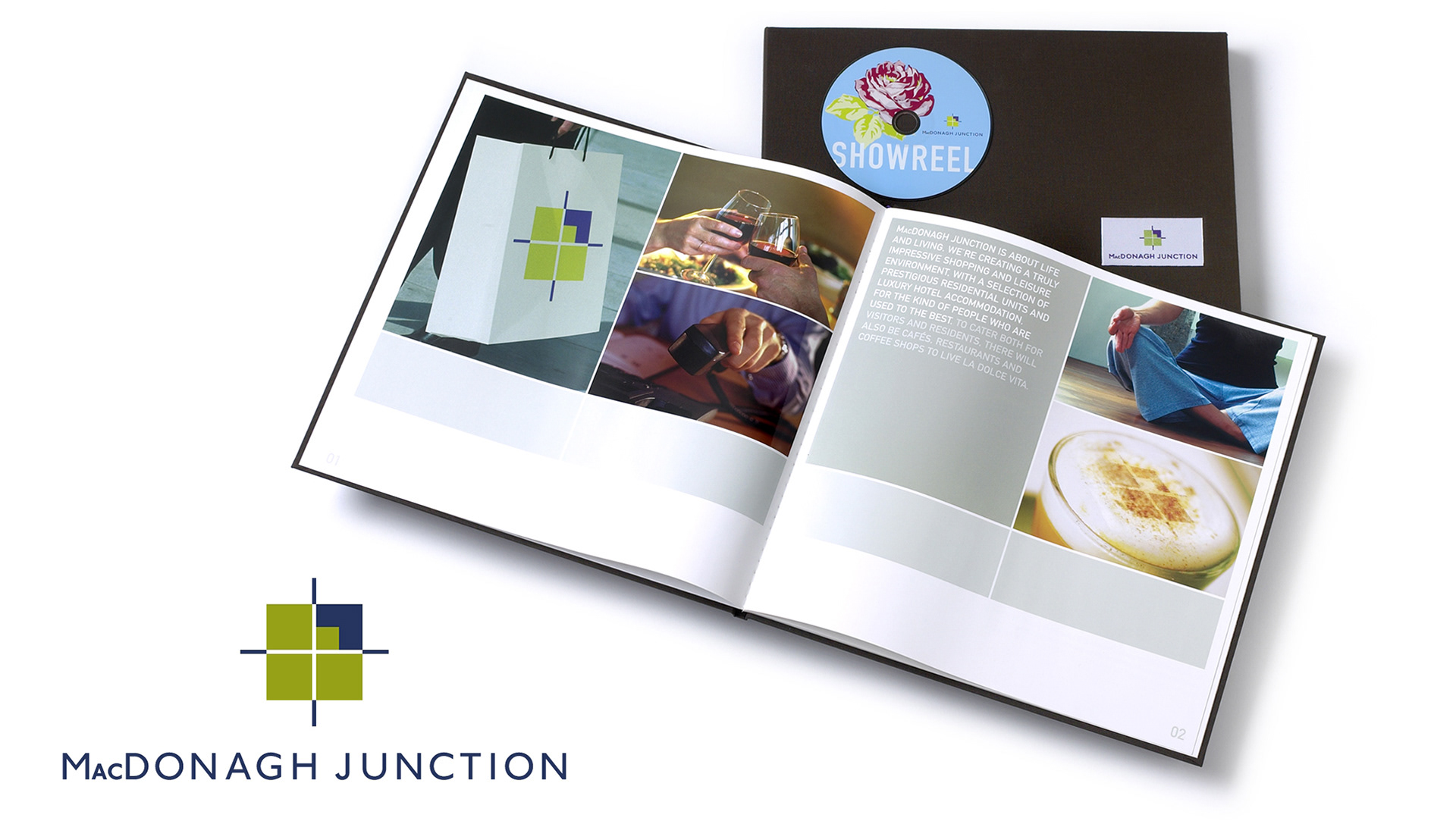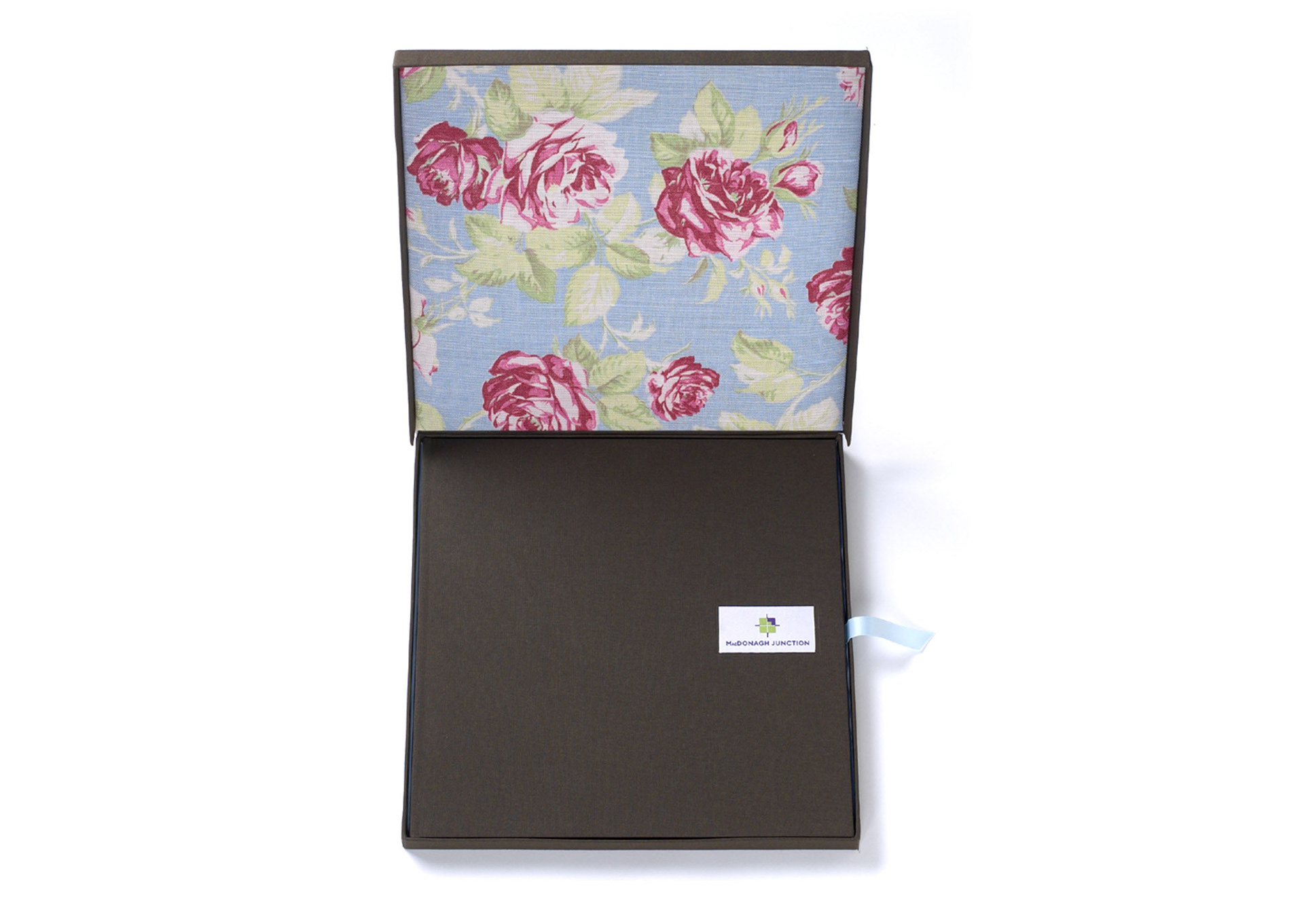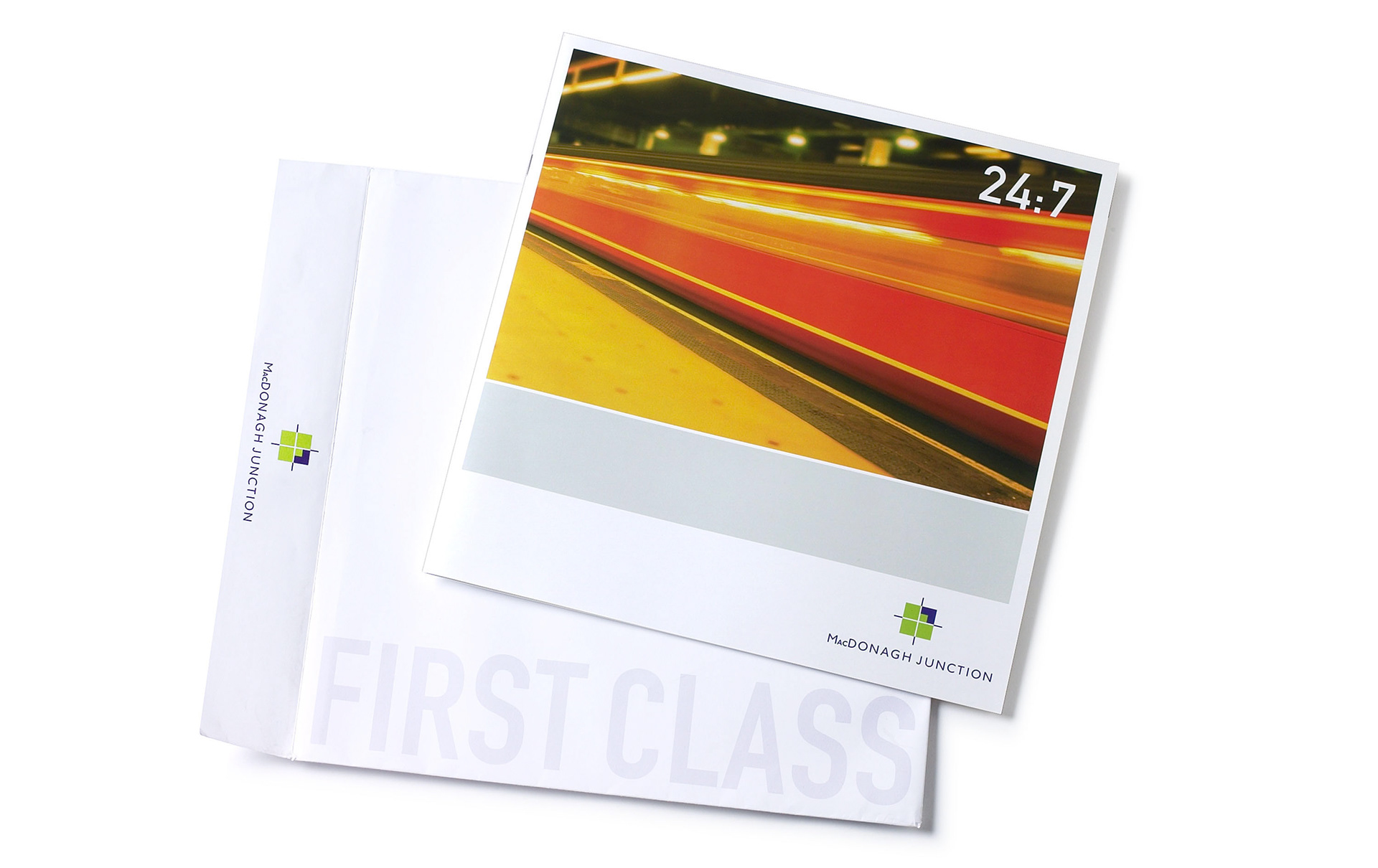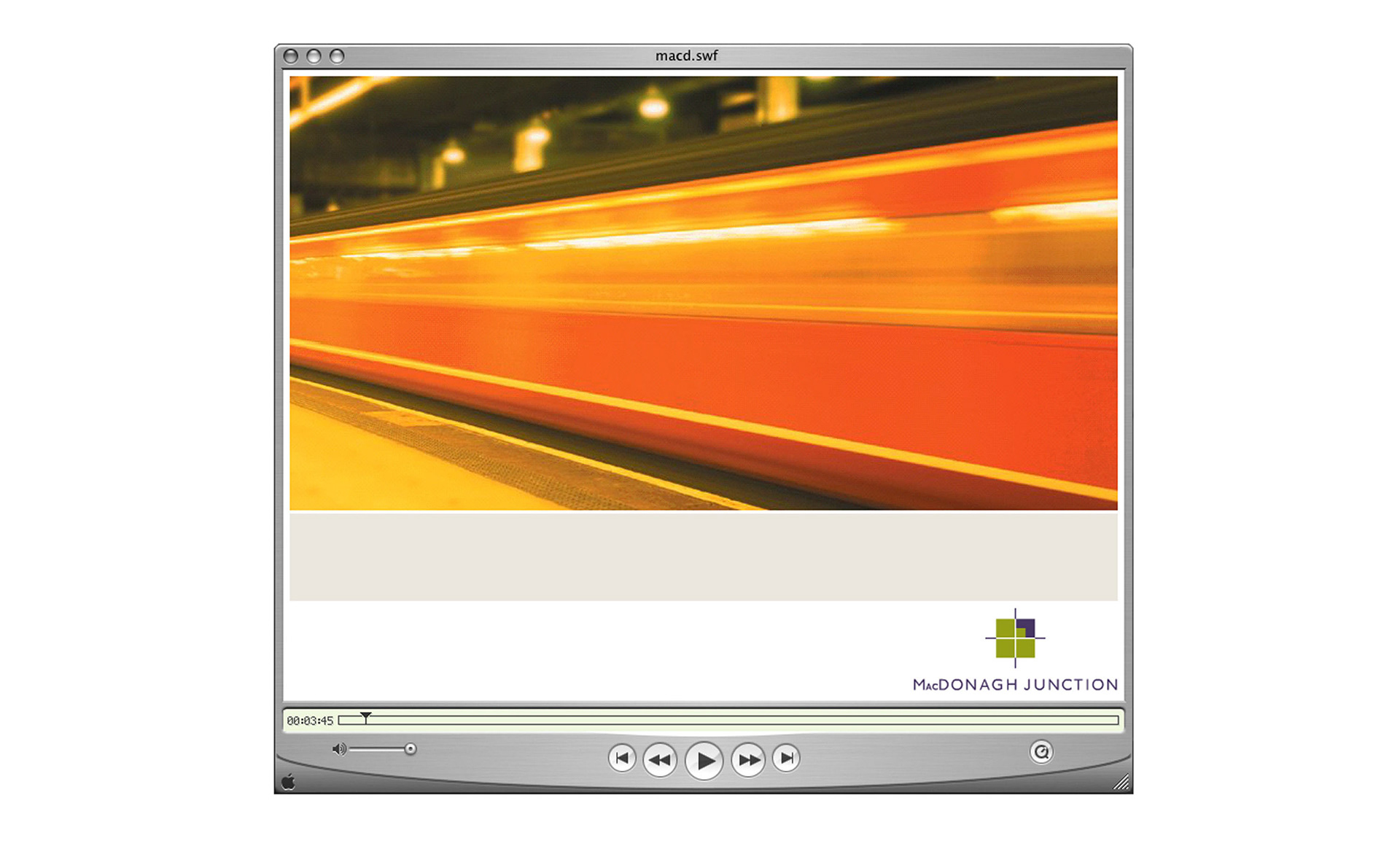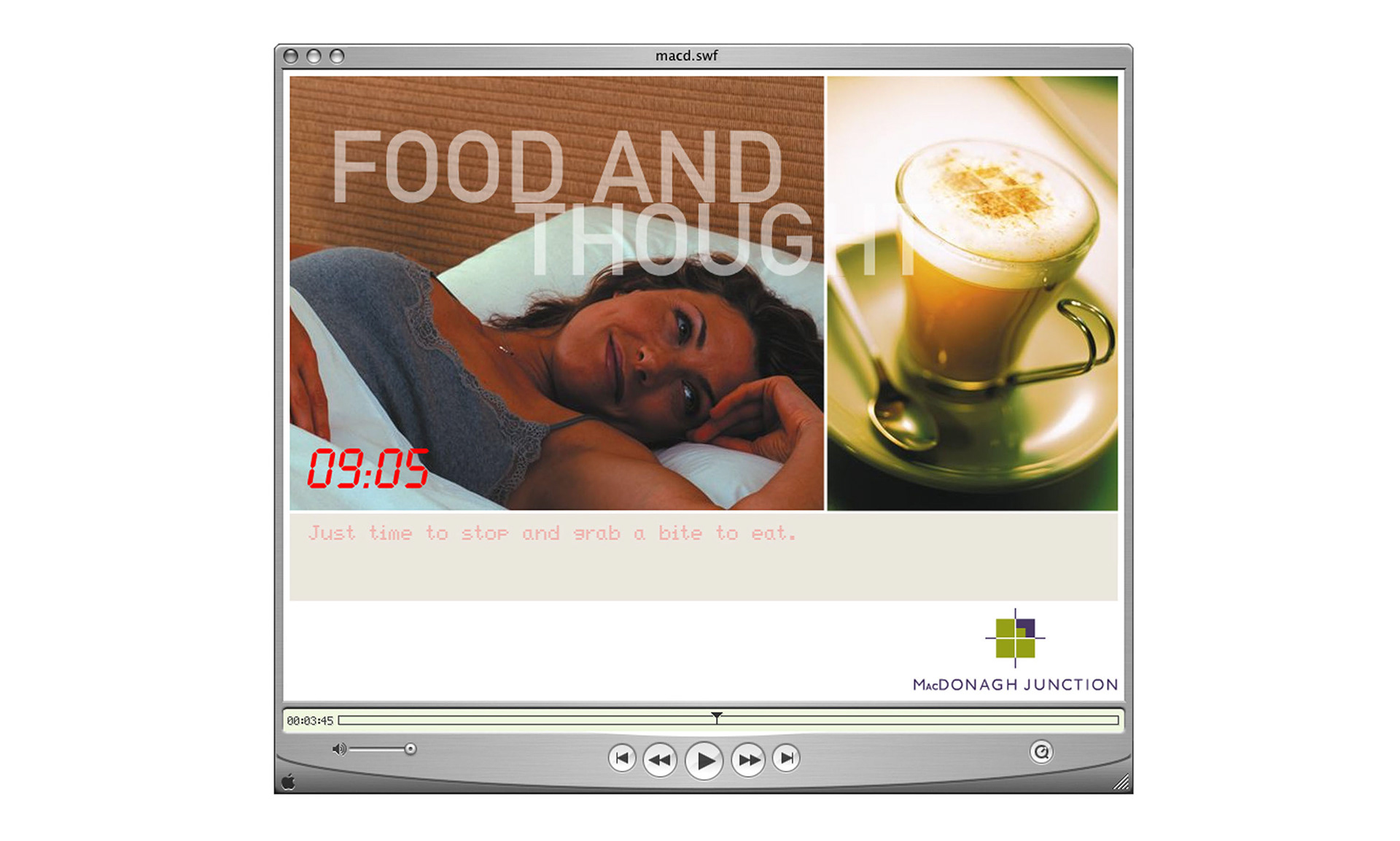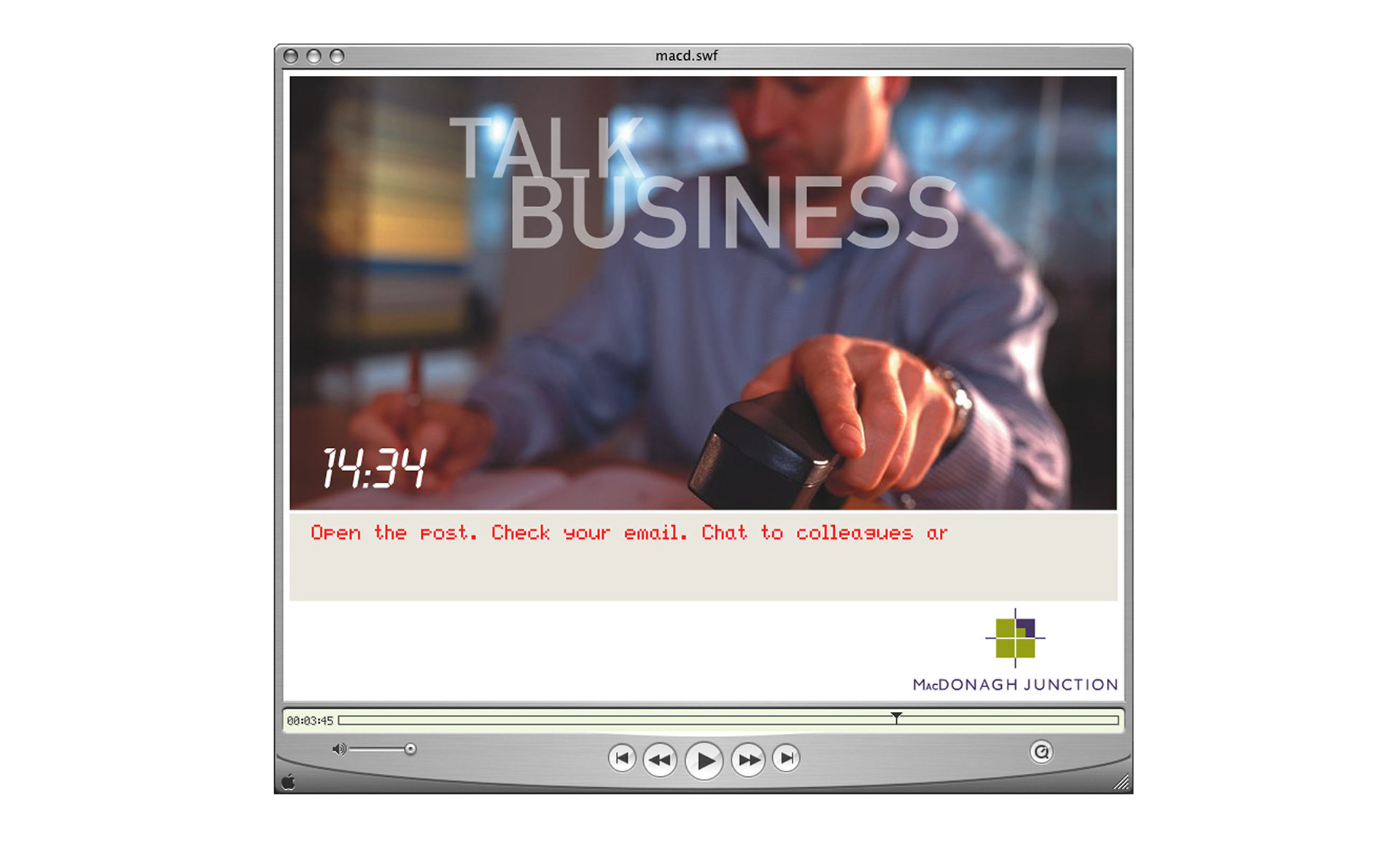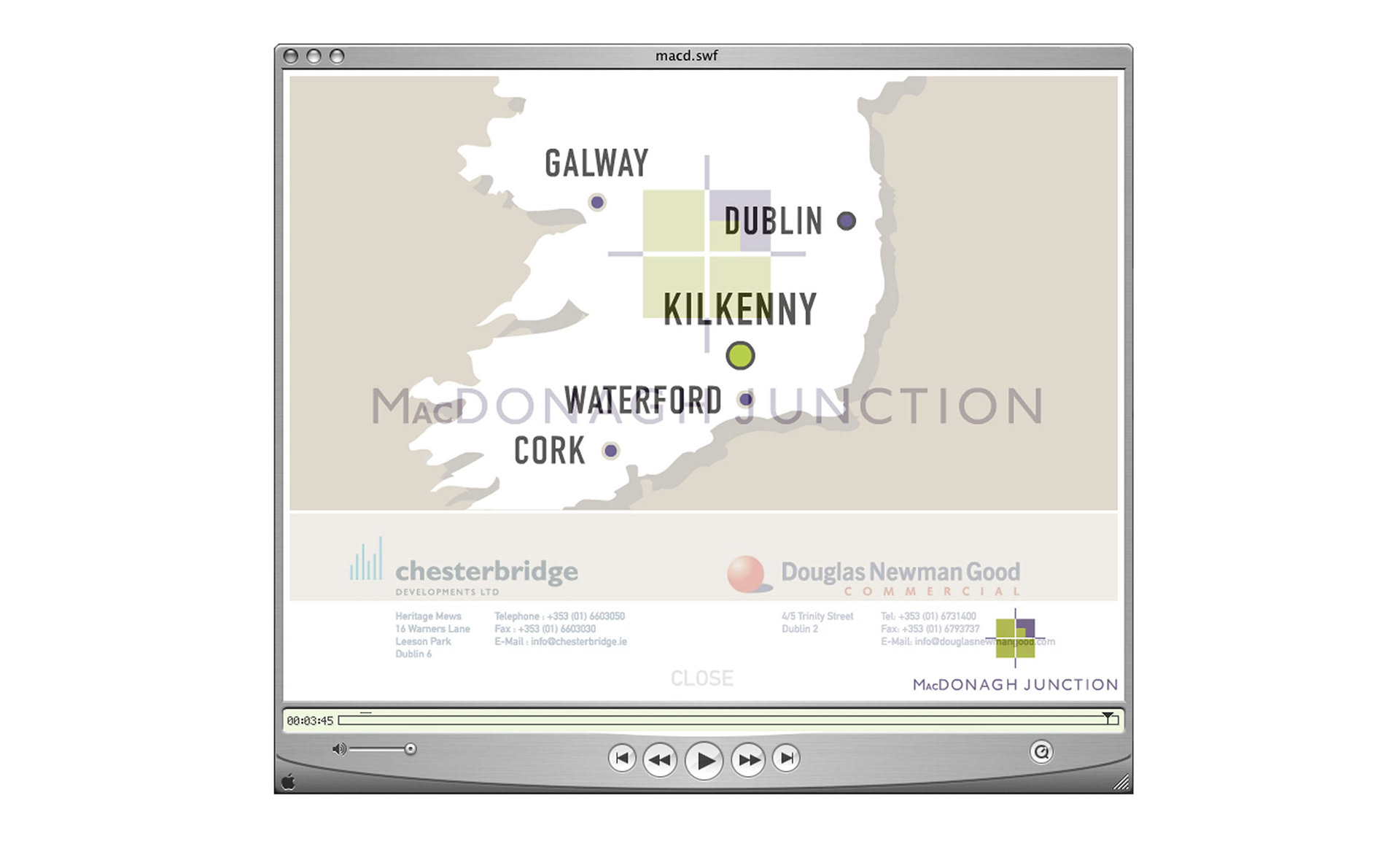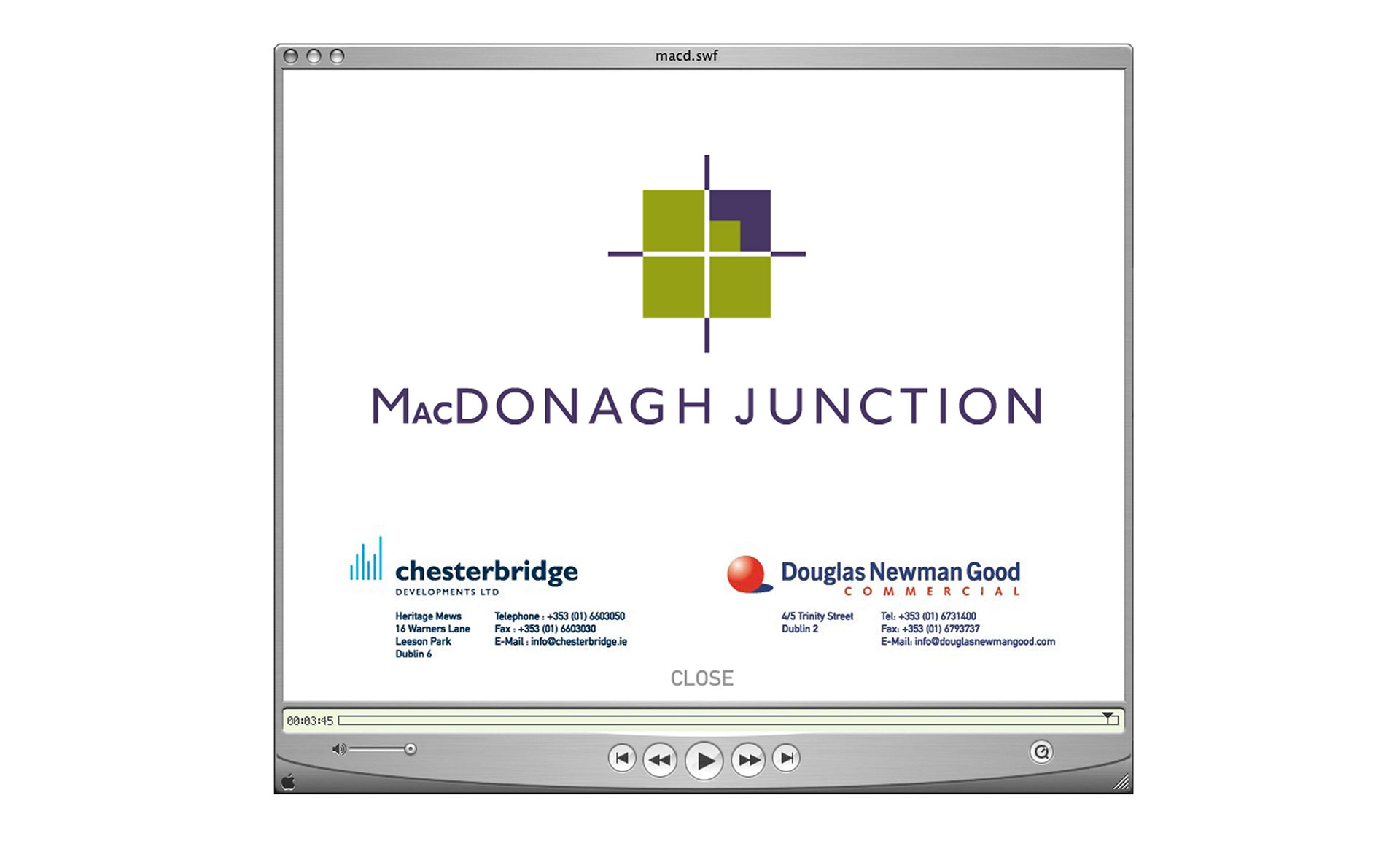 CLIENT:

Chesterbridge Developments
BACKGROUND:
Broadway Malayan were developing the masterplan for a 28,000 m² shopping centre and residential development in Kilkenny, Ireland. Working alongside the architects I was commissioned to develop a Brand identity and associated marketing collateral for 'MacDonagh Junction', for the purposes of attracting investors and securing an anchor tenant.
DELIVERABLES:
Name Generation, Brand Positioning, Brand Identity, Print and Audiovisual Marketing Materials, Art Direction. Photography by Andrew Peppard.